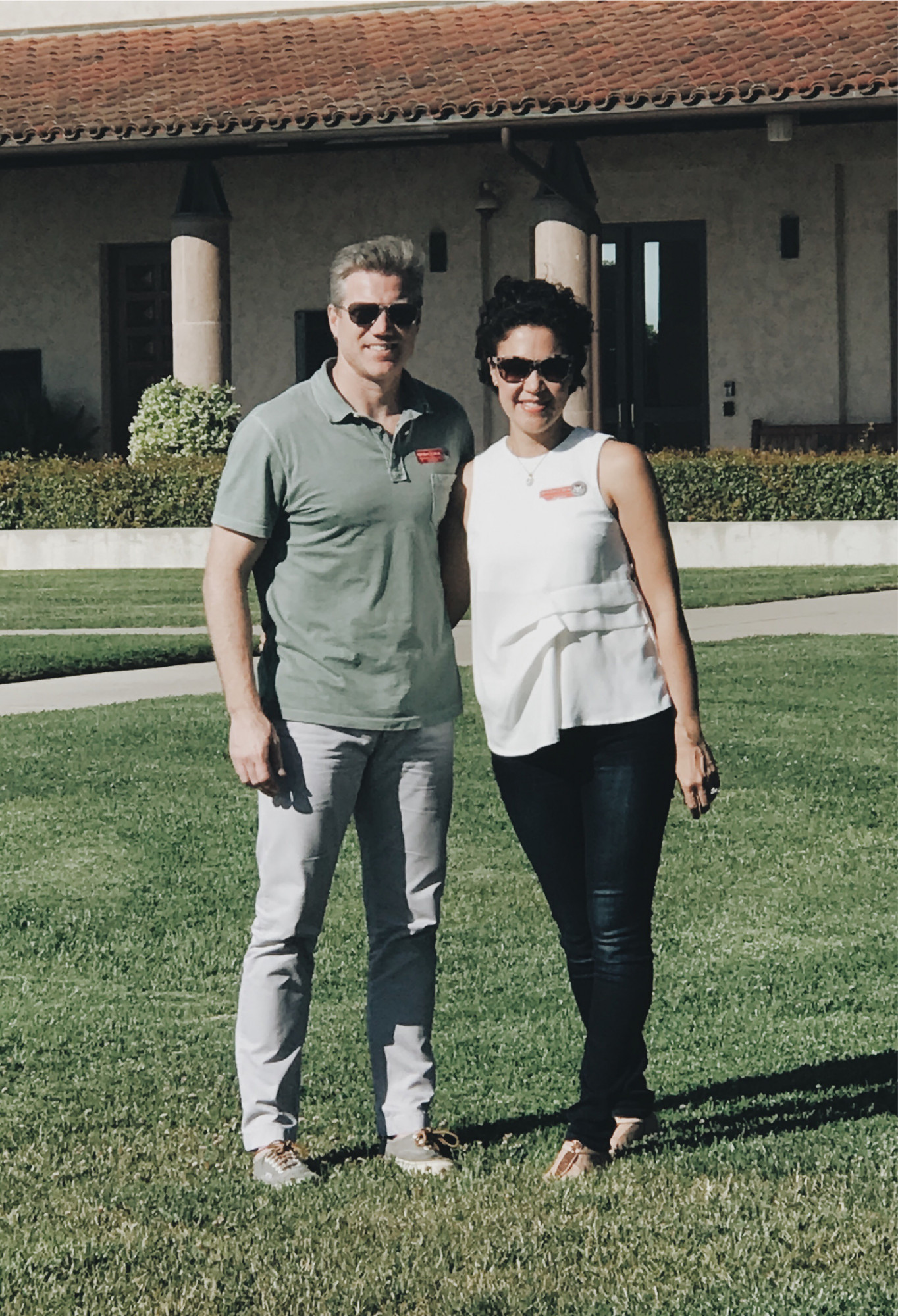 We originally wrote this post in January 2020.  The lessons still ring true.  As stated in a more recent post, the power of consistent, transparent communication with loved ones changes everything.
-John Hugh
How does a marriage survive a home renovation?  With patience.  Until there isn't any.  And then with perseverance.  We didn't simply survive a home renovation.  We lived through a home renovation.  As in, we lived in our house as it was being renovated.  Visions of "The Money Pit" (early Tom Hanks film) danced in my head continually as I walked over holes, stared down at the ground, made coffee in the bathroom (and this got me off sugar), and ate out of some semblance of a picnic basket/chest for months, with a handy microwave for frozen dinners.
And in many ways, it was fun.  It simplified our lives.  More talking, more closeness, more reading, and more perspective on what's important.
There were arguments.  There were fights.  Things were tense.  I can't fully paint a nice, sweet picture about how a home renovation made us all get closer together and realize what's important in life.
However, on a practical level, I'm proud we were conservative with it.  We waited to do it for several years.  And we got what we wanted.  It was worth it.
So often, if not always, to survive something like that, you need to have thoughtful planning and diligence ahead of the work.  Don't just go all in with all your desires.  Don't keep up with the Joneses.  Be strategic.  Your home is not everything, yet it is a big something.  Seek wisdom.  Be wise.
If these things occur, you have a stable foundation other than bricks and mortar to carry you through the storm.  If you don't, every little crack can devastate your days.
For us, it was good, in the end.  In the midst, we did enjoy what was most important.  And we reflected on all we had – so much more than so many others like I've seen in parts of Jackson, Honduras, India, Malawi, and rural Mississippi.  And in the end, we were thankful.   
Many have asked us about selling our house in preparation for this move to France.  Yes, we will sell our house, but the process of renovating it prepared our marriage for this new adventure ahead.  Our hearts are the most valuable commodity we all have, and one worth renovating regularly for marriages, families, and communities to thrive at their best.
-Linda
We nearly didn't survive!  The home can be the center of our lives.  Cleaning, cooking, laundry, sleeping, eating, getting ready or unwinding for the day.   Even if you don't require a lot, your home is usually your refuge.  Living through a renovation stripped away all my comforts.   When you can't walk on the floors of 80% of your house for 2 weeks and have 5 people living together in 400 square feet, you discover what emotional reserve you have and what you don't.  My oldest son remembers praying in our 1 bathroom when our youngest locked everyone out of the 1 bedroom with all our towels and half of us were left dripping wet in the hallway.  Yes, we have even more stories like that.
When you can't cook, clean, unwind, or relax in your own home, you are suddenly confronted with all you do have:   your thoughts.  There are no diversions.  For me, the avalanche of unresolved emotions began to pour over me.  I couldn't go clean the kitchen to distract myself because there was no kitchen for 6 months.  I couldn't go unwind in bed with a good book because I was sleeping on the floor with my 9 year old.  In the midst of chaos, I found myself wrestling with anger, resentment, bitterness, disappointments and nowhere to discharge them except at the closest target:  my husband.
I don't wish a long house renovation for any marriage, let alone living in it.  Stripping away all your comforts, financial stress, & constant moving deadlines can stir up dormant fears.   When your spirit is crushed, you have two places to go:  run from the fear or face the fear.  I didn't want to face my longstanding abandonment issues my husband pointed out early in marriage.  I didn't want to face the resentment I had built towards my husband.  I didn't want to face crippling anxiety I could mask with over-organization.
With no diversions to allow for escape in my own home, I had no choice.   I was not raised as a Christian, but the past 15 years of being a Christian sent me to a safe place:  The Lord is near to the brokenhearted and saves the crushed in spirit.  You can't grow if you can't be vulnerable.  And yes, contrary to popular opinion, Christians grow by their need.  A home renovation brought out my hidden needs.  As we tore out floors, put gaping holes in our walls, destroyed old cabinets, I found my own footing finally.  I was renovating the dark places of my heart too.  And I found my husband still willing to be my friend, my confidant, my trusted one – waiting patiently for me.
ARE YOU STILL MOVING?  YES…
Yes, we are still planning to move to Paris this summer 2020.  Thank you to our partners so far! We are humbled by those who are supporting us.   We are committed to this mission, regardless of a pandemic or other deterrents.  If you are interested in partnering, please join us in our journey today.
 For our partners, don't forget to read our private blog posts (What Scares You The Most About Moving To Paris? & What Are Your Number One Hesitations In Marriage about the Move?)
Keep following along as we prepare to move to Paris this summer 2020!  Don't forget to subscribe, so you won't miss our next post.