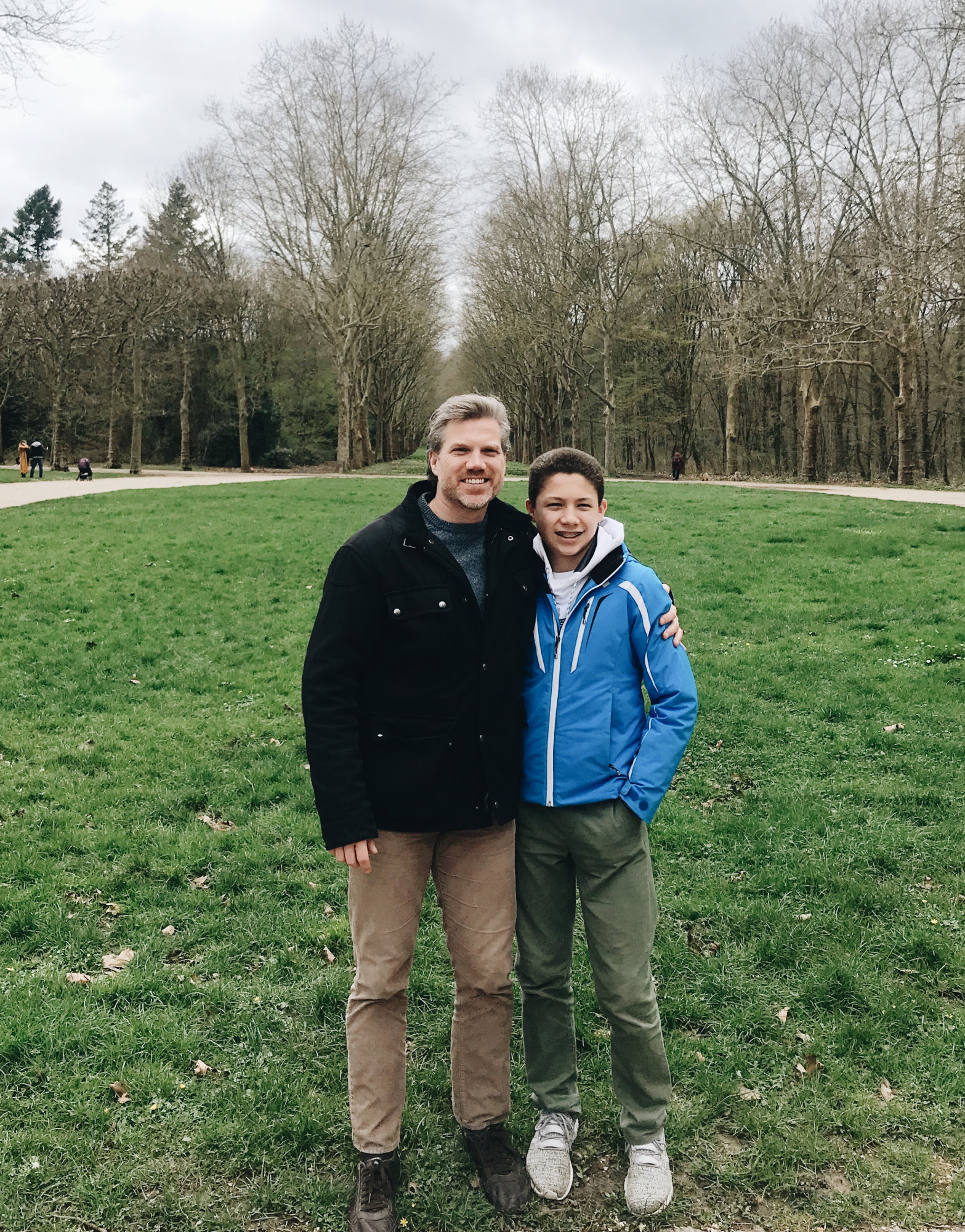 -John Hugh
Although our trip to Paris over spring break took a different turn with the spread of COVID-19, travel bans, & struggling to get back to the US, it was still very fruitful.  We had a men's retreat in Normandy, connected with pastors in Paris, researched schools for our kids, and visited potential housing possibilities – all getting ready for our move we anticipate for this coming July 2020.  Yet one of my best memories and takeaways was a day spent with our oldest simply walking around central Paris.
It fell on a day where we had nothing planned.  Paris would soon go into full lockdown mode due to COVID-19.  The travel ban to Europe had begun.  President Macron, at that juncture, had asked the citizens of France to limit their socializing.  On that day, a Saturday, many Parisians were still out.  This would end two days later as a citywide shutdown took effect.
Our oldest really wanted to visit the Lego store in Paris.  It was located in Westfield Forum Des Halles, a large outdoor shopping plaza in the city's center.  Not knowing how much time we had left, partly because we found out during our excursion our ticket was being re-booked, we decided to give it a go.
We spent time at the Lego store, seeing impressive Lego displays of the Arc de Triomphe and Notre Dame, the Lady of Paris.  Our oldest was fascinated.  He wanted to stay as long as he could.  Yet I felt it was important, not knowing the time remaining on this trip, to share more of the city with him.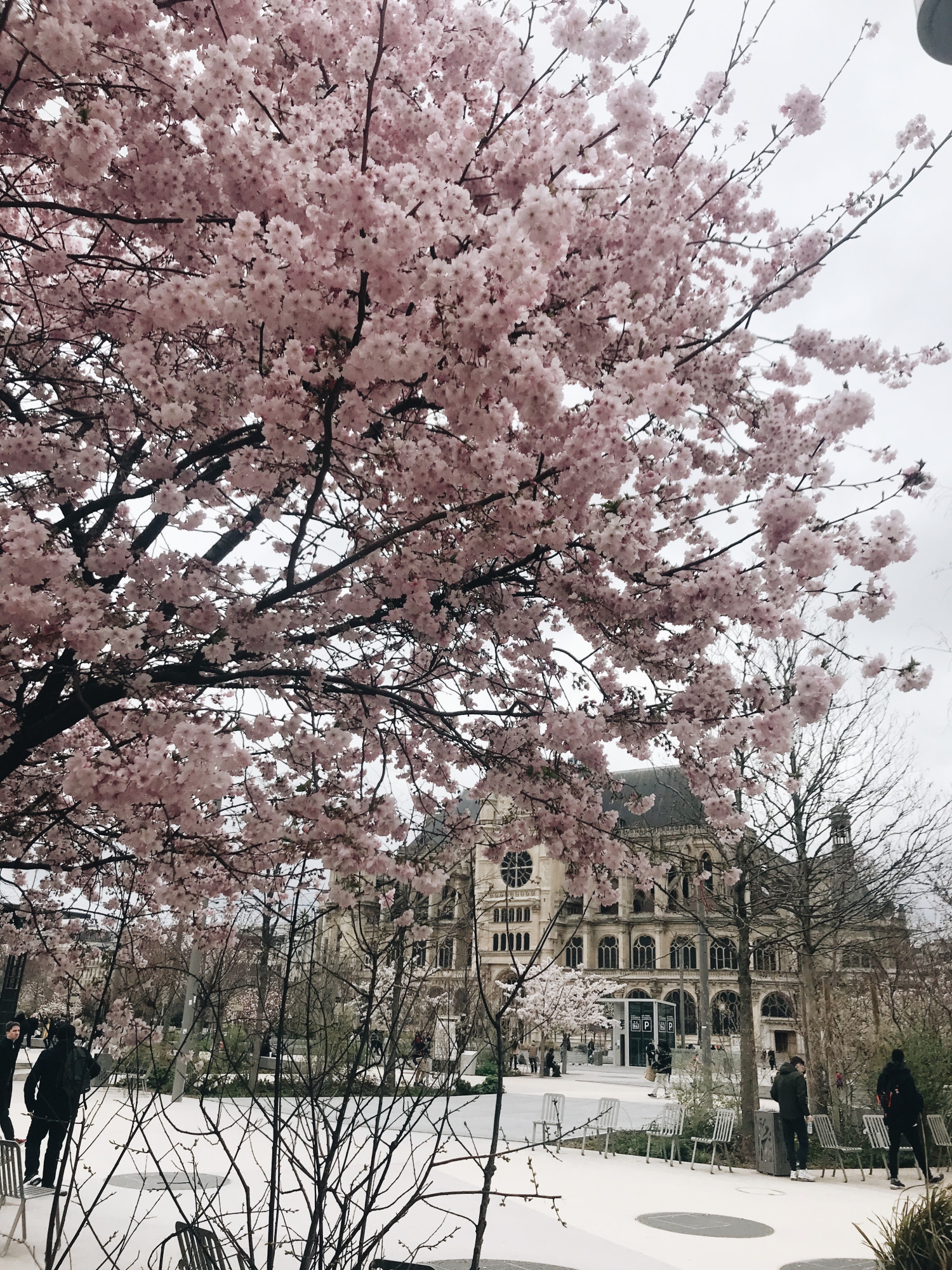 That day helped me see again it's so often the simple things, unplanned, that are most meaningful.  To walk along the Seine with your son, across the Pont Neuf, the oldest standing bridge across the Seine in Paris, and into the Latin Quarter is something we'd never experienced together.  We hope to experience again soon.  Yet it is these times that make life rewarding and ultimately worth living.  Each time we go into a French bakery or boulangerie, our oldest discovers a new favorite French pastry he wants to order.  As we walk through the cobble streets, I share with him how Paris began on the Île de la Cité, where Notre Dame was built.   To walk through the Jardin des Tuileries, created initially by Catherine de' Médicis as a palace garden, but eventually a public park after the French Revolution, are experiences I hope for every father and son.
Of course, I took him to a local bookshop, the San Francisco Book Company.  Housed in the Latin quarter, like several others, these are literary cathedrals for bibliophiles.  It's so small that books are literally packed in from floor to ceiling.  Yes, the piles of books do touch the ceiling.  The prices are good, but for once, I didn't buy anything.
We walked down the Champs Élysées, with the Arc de Triomphe on one end, to the Place de la Concorde.  Amidst everything going on in the world, it was a beautiful day.  It ended up being our last day in Paris.  It would be the last day for many Parisians to experience the beauty of their city outdoors, at least for awhile.  We hope and pray Parisians, and now residents of many cities around the world, can marvel at the outdoor beauty and excitement of each city again soon.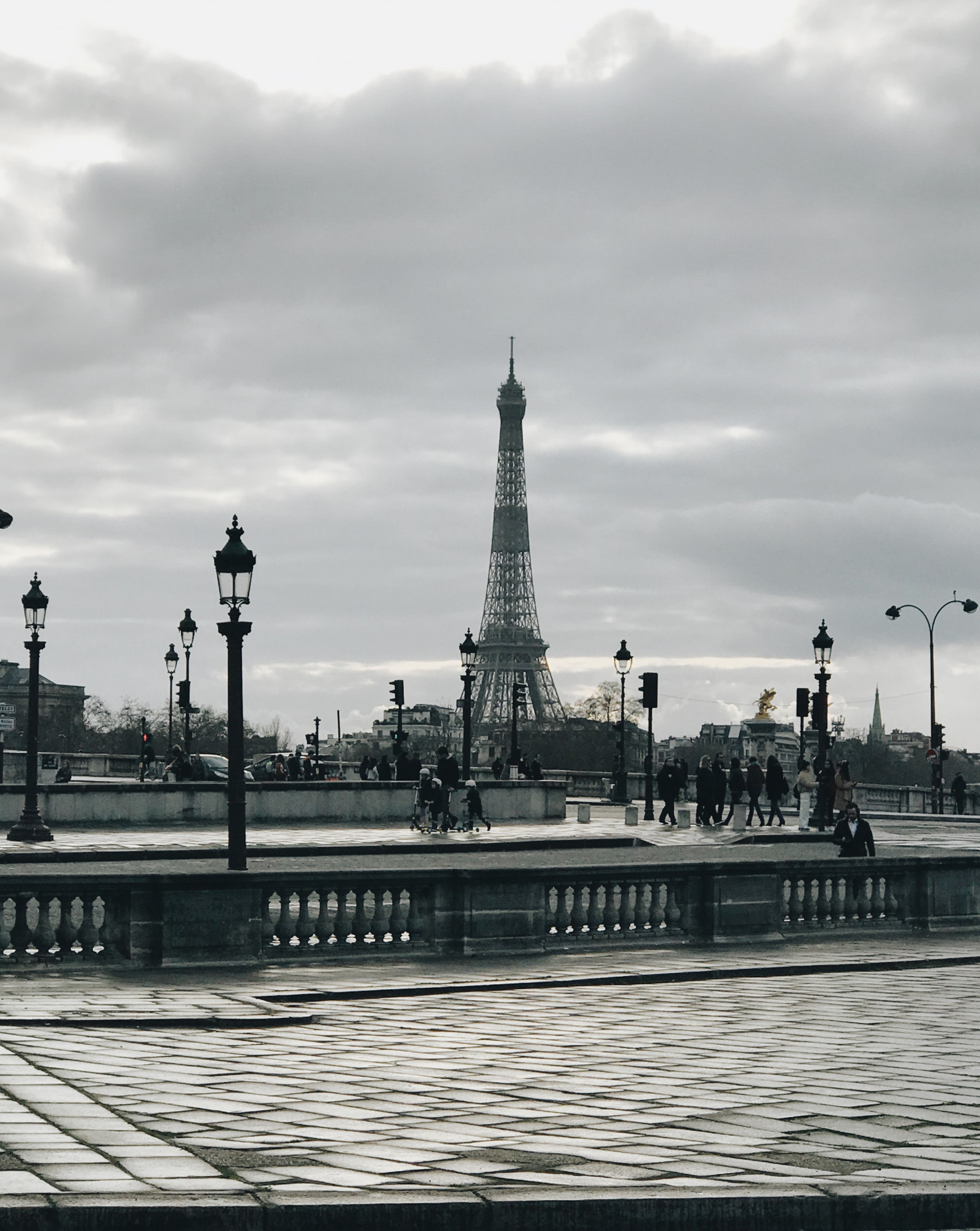 What did I learn on this day?  As a father, you learn more about being a Dad.  You watch your son.  You take in what he sees.  It's all so new, and so different, from the world he was raised in Mississippi and become accustomed to.  As dads, we need to listen more.  My son asks about the Louvre.  He points out how pretty the sunset is behind the Eiffel Tower.  He even takes the lead to show me how to get around Paris, "Dad, the metro stop is actually over there."  He had spent a few days touring with his Mom earlier in the trip.  I see how, even in a short time, he acclimates and adjusts to his surroundings.  As dads, we need to be reminded of what we are thankful for in our sons and reserve special excursions just for them.
Why is it hard to make time for these simple things?  As dads, our focus can often be elsewhere.  It can fall on our jobs, careers, ambitions, self-promotion, and even our hobbies.  Let's not forget the stress of work and the stress release we put into our hobbies.  So yes, as dads, it's easy to get our priorities out of whack, and I know I have.  I hope to be more intentional to create and cultivate these simple times and experiences with all 3 of my sons.
We return home to meet a different world, a spring where there is no baseball for now.  Homeschool has begun without knowing when it ends.  We are self-quarantined, all together as a family.  From that day in Paris with our oldest, to these days cooped up with family, I remember it is still the small simple things that make life meaningful.  Watching.  Listening.  Waiting.  Sharing.  We watch the news together.  "Dad, look at what is happening now in India and New York," says our oldest, as his global perspective takes shape.  The world is changing.  The bond between fathers and sons, thankfully, does not.  We are here to teach and instruct our children about the changing times, so they will be prepared to meet them.  As a dad, that call remains constant.  Days like these make me better prepared to meet his heart when challenges arise.
ARE YOU STILL MOVING?  YES…
Yes, we are still planning on moving to Paris to start an international English speaking church.    Yes, we hope to move this summer 2020.  There are so many unknowns. We want our children to enroll for school this fall.  We cannot leave until we raise 80% of our support.  We are committed to this mission, regardless of a pandemic or other deterrents.  If you are interested in partnering, please join us in our journey today.
THANKS FOR READING!
 Browse our previous posts, share this post, or leave a comment below. More pictures & short videos on Instagram (you don't need an account to view).
Keep following along as we prepare to move to Paris July 2020!  Don't forget to subscribe, so you won't miss our next post.