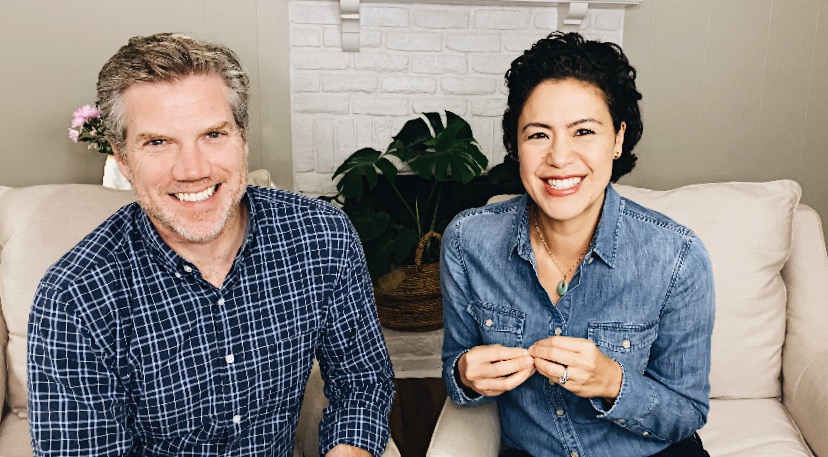 -John Hugh
We had a great time starting our YouTube channel.  While we're still in the United States, we have decided to make the most of our waiting time.  We have our challenges in marriage.  We hope to be open, honest, and authentic in sharing, so you can grow alongside us.  For those not married, we hope the video below still has much to offer.
Marriage is one of the greatest challenges in our lives.  I was able to officiate a private wedding this past weekend, and it's always a reminder of the gift of marriage.   It is also the greatest means of our sanctification – our own growth in Christian faith.  I know it has been for me.  I am a better Christian because I am married to my wife.  I hope she can say the same.
-Linda
Yes, I can say the same!   I have grown tremendously in marriage.   It's the fast lane of personal growth.  Watch out or you might get in a wreck in marriage, if you don't stay the course and watch for hazards.  
We will be posting new YouTube videos every other Tuesday.   We will share marriage encouragement including themes you can use in other relationships.   But we also will share devotions on relevant topics of the day and updates on our move to Paris.   If you have suggestions for YouTube topics, please contact us.  
Click below to hear our encouragement for you today.
ARE YOU STILL MOVING?  YES!
Yes, we are still planning to move to Paris.  Our departure date is delayed until Spring 2021.  Thank you to our partners so far!  We are humbled by those who are supporting us.   We are committed to this mission, regardless of a pandemic or other deterrents.  If you are interested in partnering, join us on our journey today.