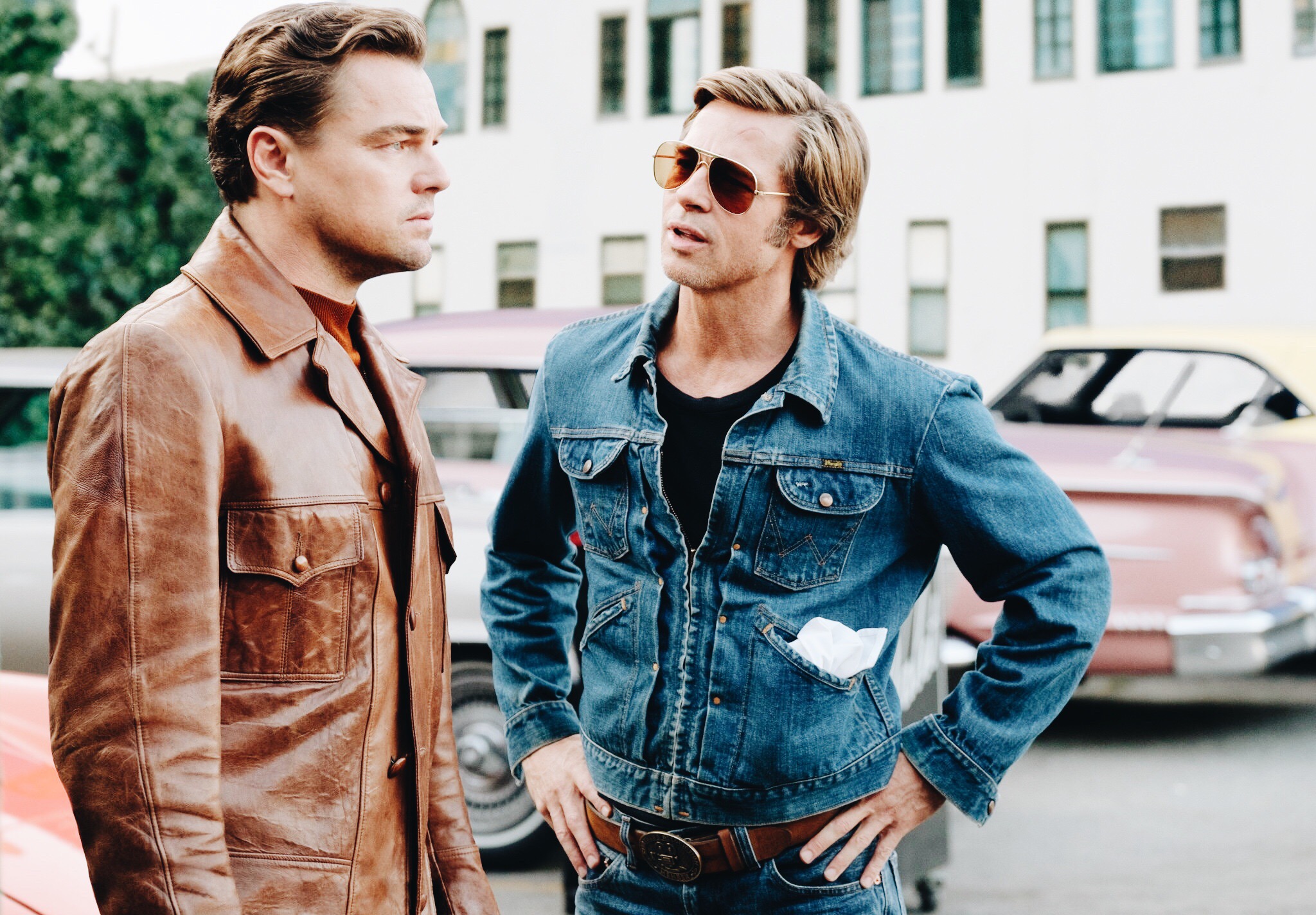 -John Hugh (solo post)
I love movies.  They are my second favorite artistic medium, after novels.  TV has come upon a new golden age, yet there is still the magic of a movie on the big screen, made for the big screen.  I don't see as many movies as I used to.  Before kids, I'd make a concerted effort to see every Oscar nominated film before the big show.  Nowadays, I peruse all the end of year best lists, and watch the films that interest me most.
This year has been a good one.  I've seen more films over the holiday season than in years past.  It's renewed my love for cinema in a way.  It's been a nice escape from the everyday.  And that's what good films do – they take us to another place, if only for a few hours.  They give us a glimpse of life in a visual story.  The best ones take us away.
So for this year, as Oscar nominations are soon announced, I have a few personal favorites.  First and foremost would have to be Knives Out.  I'm a big Rian Johnson fan, particularly of The Last Jedi (controversial as it is).  I looked forward to what he'd do with Knives Out.  First because it was a murder mystery with a plethora of good actors – Daniel Craig, Christopher Plummer – but  also had an all-star cast committed to the project.  It's a take on Agatha Christie and Clue, both of which are near and dear to me.
It consistently twists and turns, but it's so much more.  It takes a murder mystery and offers a portrait of the way we live now – with political differences, opinions on immigration, and what families do when a large inheritance beckons.  It is so rich.
Another one I love is Little Women.  I didn't think I'd love it as much as I did.  It is a classic tale, but a great story, which is why it's been made and remade so often.  Yet for those of us who love history and literature, it offers so many rewards.  A Civil War background in New England, an aspiring writer, a work of art about how a work of art is developed, a love story several times over, a tale of family connections, when those connections are stretched and challenged by growing up, finding your way in the world, and death itself.  Any awards given to it are well deserved.
After these two, there is Ford v. Ferrari,  A Beautiful Day in the Neighborhood, and Marriage Story.  All are highly enjoyable, and highly recommended.
Next on my list to see are two war movies:  1917 and A Hidden Life.  With a strong interest in World War I, I can't wait to see 1917.  With an opinion that Terrence Malick is far and away the best Christian director working (see A Tree of Life), I can't wait to see his World War II take of an Austrian farmer who declines to fight for the Nazis in A Hidden Life.
Last, and saving the best for last, is Once Upon a Time in Hollywood.  I'm not a huge Tarantino fan, but I do admire some of his pictures, notably Pulp Fiction and Inglorious Bastards.  To me though, this is his masterpiece.  Brad Pitt and Leonardo DiCaprio are my two favorite actors.  They both shine.  So does 1969 Los Angeles.  Tarantino portrays it as a time of innocence, right before and up to the Manson murders.  His take on them is, as the title suggests, a fairy tale.  The reality that comes through is his love for the city, the industry of making movies, the decline of movie stars, and the hope of what could've been.  I'll come back to this film over and over again.  Give it a look, and a chance.
THANKS FOR READING!
 Browse our previous Favorites, share this post, or leave a comment below.  More pictures & short videos on Instagram, Facebook, or Twitter.
SUBSCRIBE
Keep following along as we prepare to move to Paris this Summer 2020!   If you are interested in partnering, please join us in our journey today.
Don't forget to subscribe, so you won't miss our next post.