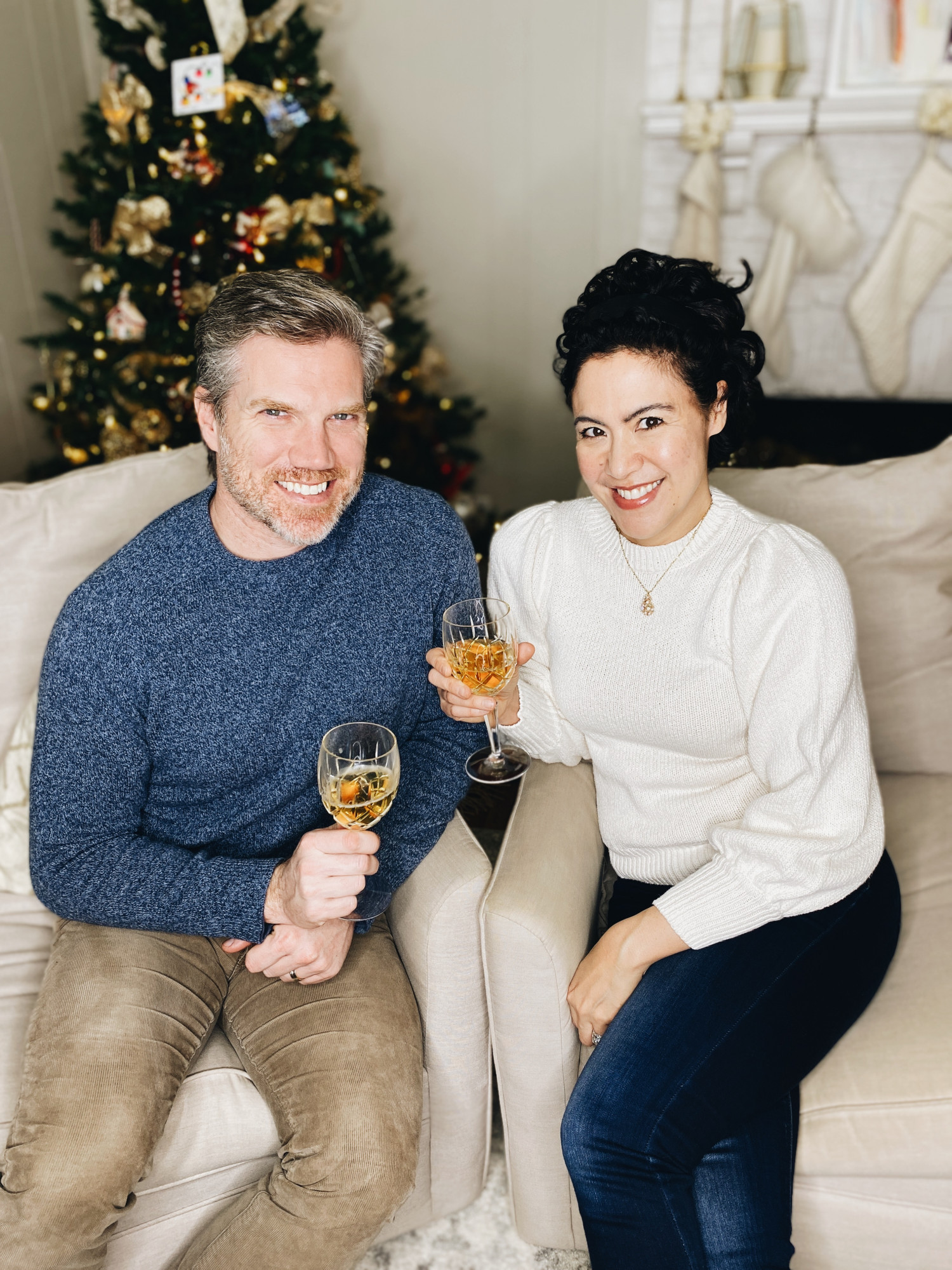 Merry Christmas & Happy New Year!  
Watch our quick Christmas & New Year video below.
– John Hugh
Along with everything else this year, Christmas is different.  There will be few, if any, large gatherings.  Many will stay in, not travel, yet do all they can to be close to those dearest.  We are too.
Yet Christmas still arrives.  Presents are wrapped; stockings are hung.  Kids from 1 to 92 await the joy all the day brings.  Even more, the meaning, message, and mystery of Christmas can resonate deeper this year.
The meaning of Christmas is light has already come into the world, a light that will never go out, no matter the darkness.  This year may seem darker to many, even with all the lights we put up, in these darkest of days of the calendar year.  If you turn off all the lights in a room, house, or church, get it pitch black, and then light a candle – the darkness evaporates around the candlelight.
It's why Advent candles have always marked the season. The Christ candle gives light to the other four Advent candles, telling us Jesus brings love, joy, hope, and peace.   "In Him was life, and that life was the light of men.  That light shines in the darkness and yet the darkness did not overcome it."  John 1: 4-5.
I love Christmas.  It's my favorite time of year.  Even in 2020.  I do enjoy the trappings and wrappings – the music, the decor, the lights we put up, the gifts, and the gatherings.  But just as in life, if you take all these away, what do you have?  If God in His wisdom takes away  things you've relied on, things you've even put above Him, what are you left with?
The message of Christmas is that light, the light of Christ, is available to anyone, at anytime, anywhere.  His light drives out fear.  His light brings us what we all seek – a true Savior – to save us.   The Christian emphasis of light in darkness comes from the belief that the world's hope is something otherworldly.
With the Incarnation, we can miss the truth of the why when we are focused on mystery of the how.   How it happened was a supernatural miracle.  Why it happened is His love for us.  He would not and will not let us be alone or leave us to ourselves.   He would come to us, to be with us – forever.
"[Christmas] means not just hope for the world, despite all its unending problems, but hope for you and me, despite all our unending failings. If Christmas is just a nice legend, in a sense you are on your own. But if Christmas is true, then you can be saved by grace."
Hidden Christmas by Tim Keller
So in a trimmed down Christmas, we can rightly focus on all we do have and all He has given.  Grace.   Unfathomable grace.   Christmas is a holy, just God emptying himself of all his glory to become human.  God became one of us.  Christmas reminds us that God has been all the places you have been.  He has been helpless as a baby.  He has been in darkness.  He has been without beauty, without power, without money.
In a Christmas without some of our traditional favorite things, we hope you reflect and rest on the only thing that matters – God with us – Immanuel.    You can trust God.   You can rely on God.   He knows your hidden pains, worries, and sorrows.   And only He has the power to comfort, strengthen, and bring you through.  His light, alighting our darkness, will never be diminished and certainly will not go out.
As the angels proclaimed that dark night two millennia ago – "Don't be afraid, for I bring you good news of great joy that is for all people.  Today a Savior is born for you, the Messiah, Christ the Lord."  And the multitude of angels sang – "Glory to God in the highest and peace on earth."  Luke 2: 10-11, 14.  
We look forward with faith to whatever God will bring in the new year, and in all our years.
CHECK OUT OUR YOUTUBE CHANNEL
0:00 Being in Mississippi for Christmas 2020    0:55 Waiting in a Pandemic During Christmas     1:10 How We Are Forever Changed by COVID    1:44 Don't Give Up on Your Dreams or Ignore Your Losses
Merry Christmas and Happy New Year to you and yours 
We wish all of you a wonderful Christmas season!
ARE YOU  STILL PLANNING TO MOVE TO PARIS?  YES!
Yes, we are still planning to move to Paris. We are committed to this mission, regardless of a pandemic or other deterrents.  Our departure date is delayed due to COVID-19.  Thank you to our partners so far!  We are humbled by those who are supporting us.     If you are interested our vision for 2021 (3Ps for Paris),  join us on our journey today.